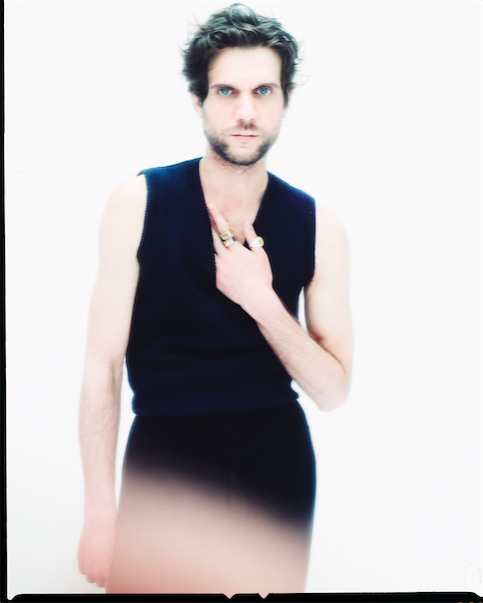 BIOGRAPHY
BURC AKYOL STARTED WITH THE IDEA OF EXCEPTION.
EXCEPTIONALLY MADE CLOTHING, IN EXCEPTIONAL FABRICS FOR EXCEPTIONAL MOMENTS. A CLOSE TO COUTURE EXPERIENCE FOR EVERY ONE. BEING A BURC-BOY OR A BURC-GIRL MEANS STANDING ELEGANTLY OUT AND FEELING SEXY AND CONFIDENT. AKYOL IS A FRENCH COUTURIER OF TURKISH DESCENT. AS A CHILD, HE WAS INTRODUCED TO THE CRAFT BY HIS FATHER, A TAILOR. AFTER GRADUATING FROM L'INSTITUT FRANÇAIS DE LA MODE IN PARIS AND WORKING FOR A NUMBER OF FRENCH MAISONS AS A DESIGNER, AKYOL LAUNCHED HIS OWN LABEL IN 2019.
INSPIRED BY PEOPLE HE MEETS, MYTHS OF PLACES HE TRAVELS TO, MOMENTS OF BEAUTY AND TOTAL BLISS AND THE HERITAGE OF HAUTE COUTURE, AKYOL FOCUSES ON ELEVATED ESSENTIALS OF THE WARDROBE, ADORNED WITH THE RIGHT AMOUNT OF SILKY REVEALING DETAILS AND BLACK SATIN FRAMINGS. HIS SIGNATURE TUXEDO JEANS AND METAL HANDS-BUSTIER SHOW THE SPAN OF AKYOL'S KNOW-HOW AND BELIEF IN CREATIVE EXPRESSION. AS TODAY CREATING COMES WITH RESPONSIBILITY, BOTH ENVIRONTMENTAL AND SOCIAL, THE LABEL PRODUCES MAINLY IN FRANCE AND ITALY MAINTAINING A CLOSE RELATIONSHIP WITH THE ACTORS OF ITS SUPPLY CHAIN AND MATERIALS ARE SOURCED FOR THEIR BEAUTY AND LASTING QUALITY SECURING A NON-DISPOSABLE PHILOSOPHY BY WHICH AKYOL LEADS THE LABEL.