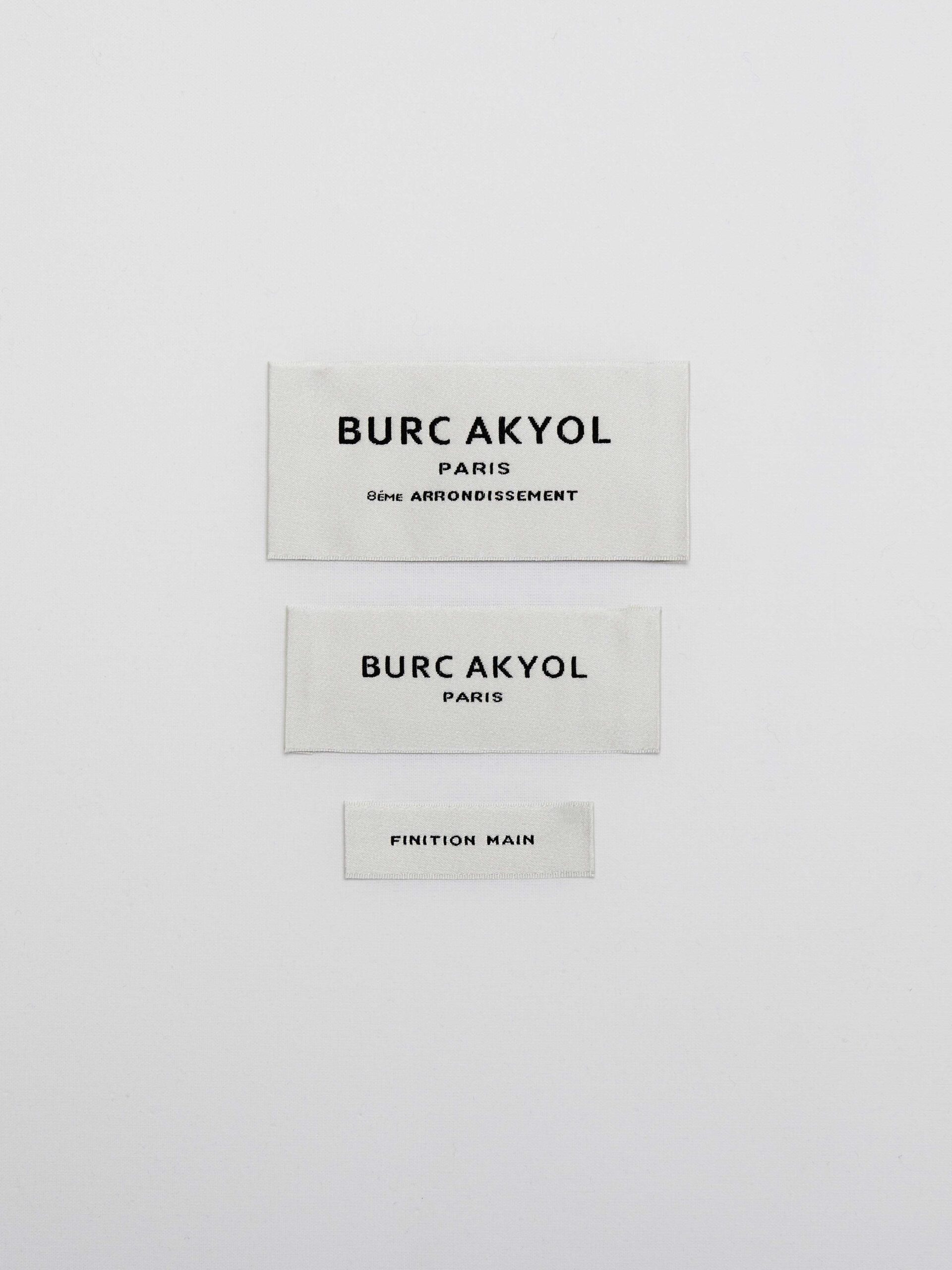 8ÈME ARRONDISSEMENT
8ÈME ARRONDISSEMENT IS A LINE CALLED SO BECAUSE BURC AKYOL IS BASED IN THE 8TH DISTRICT OF PARIS. THE HISTORICAL LOCATION OF MOST HAUTE COUTURE ATELIERS. IT IS AN INSPIRING LEGACY, A COMMITMENT.
THIS INSPIRED A LINE OF PIECES WHICH CAN ONLY BE MADE FROM HERE, THE STUDIO. THEY ARE NOT CONCEIVED FOR THE INDUSTRY LEVEL. THEY CAN'T BE CHAIN PRODUCED. THEY ARE OF A KIND. THEY REQUIRE ALMOST ONLY HAND SEWING, NOT PER SNOBBERY BUT SIMPLY BECAUSE THEY CAN'T BE HANDLED UNDER A MACHINE.
THEY TAKE TIME AND TRYING OVER AND OVER AGAIN. IT IS ARTISANAL WORK. IT IS LOVE WORK. IT DOES NOT BEND TO MARKETING AND PRICING.
IT IS ALSO A ZERO WASTE SPACE: EVERY MATERIAL USED IS EITHER LEFTOVER STOCK OR DISCARDED STOCK RE-PURPOSED OR SIMPLY MADE OUT OF EVERY SINGLE PIECE OF FABRIC, WHATEVER ITS DIMENSION, WHICH FALLS DOWN THE SIDES OF A GARMENT WHEN BEING CUT. IT IS SAFELY KEPT AWAY FOR USE WHEN THE TIME AND CONCEPT BEST SUITED FOR THEM COMES ALONG.
EVERY PIECE DESIGNED AND MADE HERE, CARRYING THE 8ÈME ARRONDISSEMENT LABEL IS A TECHNICAL AND CONCEPTUAL IMPULSE OF ITS OWN.